Hiya! I missed last week but I am back this week with Doodle Bugs Teaching 5 for Friday!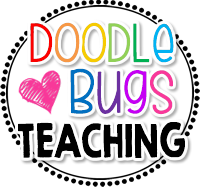 Since I missed last week this will be a combo of the last two weeks!
I received my Amazon order with Teaching with Intention by Debbie Miller for a book study (which I fully intent to blog about I just haven't gotten around to it yet! and THE MOST AWESOME phone case ever!
I just love it!
Last Saturday I took my oldest to the St. Joseph Mustangs game (local minor league baseball team). The group I do Zumba with lead the players in 3 routines before the game!
Kaden did a great job!
The game was super fun!
In between each inning there are games and during what was supposed to be a DICE game our friends got engaged!
They rolled the dice from way up high and it said Will You Marry Me? - Normally there are numbers.
Super cute!
In our last week of summer school we made Ocean Layers bottles!
The KIDS LOVED it!
and it was sooooo easy!
It was also finally warm enough to feel like summer and go to the pool this week!
My kids LOVE the water (any water) and we love our huge aquatic park which is just a couple blocks away!
And Finally my
Flash Freebie Friday
is going on right NOW! Grab the Freebie and or link up if you would like! My Digraphs pack is FREE today! Check it out!